About Us
Softo is a tight-knit community with a common interest: building great software products. Come closer to learn a bit more about our community, our values, our company history, and our team.
Manifesto
PROSPERITY FOR ALL USERS, CLIENTS, DEVELOPERS, TEAM, STAKEHOLDERS AND SOCIETY
Softo was born out of the perception that companies need to be better served when it comes to software development. Customer service, empathy, diligent work and a business mindset are key to success: that's what we learned from experience.
Along the way, we came to realize that great software means prosperity, enabling our clients to tap market opportunities, work more efficiently, and, just like that, achieve all of their goals.
OUR VALUES
THESE ARE THE VALUES WE BELIEVE IN
Having worked on several software projects for years, we are mindful of the values that drive us. Check them out.
Our goal is our client's success. Before doing anything, we always ask ourselves whether we are investing our clients' money wisely and towards their goals.
---
As a service provider, we value building great relationships with our clients through effective communication. For this reason, we will consistently be accessible, transparent, and friendly.
---
By developing top-level software, Softo generates prosperity for each and every one who is connected to us. Our concept of prosperity involves happiness, quality of life, self-growth, sound relationships, and wealth.
---
BUSINESS BEFORE TECHNOLOGY
We use technology to create and leverage great businesses. Even though technology is our core occupation, we understand that it is nothing but a means to a great business for most of our clients.
---
CORE TEAM
MEET THE FOUNDERS
"Feel the fear and do it anyway."
Software developer and entrepreneur at heart, Fabio Seixas chose technology as a career, discovering in it the perfect environment to build businesses. After founding six startups, Fabio founded Softo in 2013 with the intention of helping other entrepreneurs thrive through digital products. Today, he runs Softo based on his technology, marketing, management, and people knowledge. He helps our community thrive.
"Life is only as good as your mindset."
Rafael Ruiz is a software developer who knows how to orchestrate a software project like no other. He learned early on that technology can be used to make great ideas come true, and that is what he puts into practice every day at Softo. Rafael is responsible for the smooth and coordinated turning of gears, and his acute attention to detail and his sense of organization help Softo build high productivity and a personal growth atmosphere for the entire team.
Team
Our team understands that strength is unity. The mission to generate prosperity by crafting top-notch software products is only possible if we work together. Meet our team members:
Adriano da Costa
Developer
Curitiba, Brazil
Aman Kaushik
Developer
Bhiwadi, Índia
Ana Prado
Marketing Analyst
Maringá, Brazil
Angelo Silveira
Developer
Aracatu, Brazil
Antonio Ferraz
Developer
Luanda, Angola
Brenda Lemons
Product Designer
Florianópolis, Brazil
Bruno Damasceno
Developer
Rio Verde, Brazil
Christian Sansoldo
Head of People and Culture
Rio de Janeiro, Brazil
Dante Pantaleo
Sales Consultant
Campinas, Brazil
Eduardo Adão
Developer
Belo Horizonte, Brazil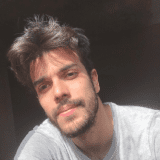 Eduardo Rodrigues
Requirements Analyst
Cuiabá, Brazil
Erisvan Junior
Developer
Natal, Brazil
Fabio Seixas
CEO
Rio de Janeiro, Brazil
Gabriel Carvalho
Developer
Curitiba, Brazil
Gabriel Dutra
Developer
Navegantes, Brazil
Gustavo Klaus
Requirements Analyst
Santa Rosa, Brazil
Hamilton Oliveira
Developer
Fortaleza, Brazil
Jackson Silva
Manager
Joinville, Brazil
Jessica Louro
Team Success
Rio de Janeiro, Brazil
Jhessiny Mattos
Developer
Curitiba, Brazil
João Alejandro
Developer
Lagoa Santa, Brazil
João Bezerra
Developer
Timbauba, Brazil
João Chaves
Developer
Fortaleza, Brazil
Jorge Falca
Tech Lead
Maringá, Brazil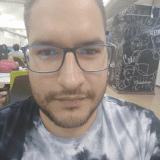 José Roberto
Developer
Piraquara, Brazil
Leonardo Nardelli
Developer
Cascavel, Brazil
Leonardo Primieri
Developer
Passo Fundo, Brazil
Lorena Zabot
Manager
São Jose, Brazil
Luana Bulgarelli
Technical Leader
Cuiabá, Brazil
Lucas Cassemiro
Team Success
Queimadas, Brazil
Lyon Muller
Developer
Joinville, Brazil
Mateus Piló
Developer
Elisiario, Brazil
Natan Jory
Manager
Palhoça, Brazil
Nathália Nunes
Sales Assistant
São Paulo, Brazil
Otávio Barros
Developer
Indaiatuba, Brazil
Paulo Henrique Gomes
Developer
Maceio, Brazil
Pedro Almeida
Developer
Cabreúva, Brazil
Rafael Ruiz
CTO
Rio de Janeiro, Brazil
Ramon Mello
Developer
Vila Velha, Brazil
Renan Valentim
Developer
Avaré, Brazil
Simone Seixas
Financial Analyst
Niterói, Brazil
Thaynã Ferreira
Developer
Sabará, Brazil
Vinicius Faria
Technical Leader
Cuiabá, Brazil
2022
Softo Ventures and
flowcode
"Softo Ventures", our venture arm responsible for building startups, launches FlowCode, a low-code solution agency tapping into low-code tools.
2021
Blockchain
and web3
After a few project developments in the blockchain and web3 segments, Softo decides that the entire team will be trained in web3 technologies.
2020
OVERSEAS
CLIENTS
Softo landed its first international contract with World Health Organization.
2019
New
branding
and new positioning
Rebrand for Softo and service launch DevTeam as a Service and CTO as a Service
Six years later, Softo is rebranded and ready to meet the needs of more clients, offering "DevTeam as a Service" and "CTO as a Service."
2017
cubus
is released
Cubus, our real estate portfolio management product is finalized and implemented for the first time.
2016
leadgrid
is released
First spin-off: LeadGrid
With our partners' e-commerce expertise, a lead generation product called LeadGrid is launched for online stores.
2015
First implementation of
Sanflow
SanFlow, our ERP product for companies providing services is finalized and implemented for the first time.
2013
Jack
SISTEMAS
is founded
Originally named Jack Sistemas, Softo is founded by Fabio Seixas and Rafael Ruiz.
LET'S WORK TOGETHER
GET IN TOUCH
Softo - USOrlando, FL, USA7345 W Sand Lake RD
Softo - BrazilRio de Janeiro, RJ, BrazilAvenida Oscar Niemeyer, 2000
get-in-touch@sof.to